Bleeding edge agricultural tech
Wolfe's Neck Center for Agriculture & the Environment, located in Freeport, ME is a distinguished nonprofit organization dedicated to sustainable farming and environmental education. Encompassing over 600 acres of oceanside farmland and natural landscapes, WNC promotes regenerative agriculture, organic farming, and conservation practices while offering educational programs and experiences to foster environmental stewardship.
Sparks and Fuel has enjoyed a relationship with WNC for years. We have been a resource to do a little bit of everything – website development and maintenance, design and 3D mockups for their trade booth, development and maintenance of their interactive online camping map, signage, and other print materials.
+ Website development
+ Website maintenance
+ 3D Mockups
+ Print Design
+ Signage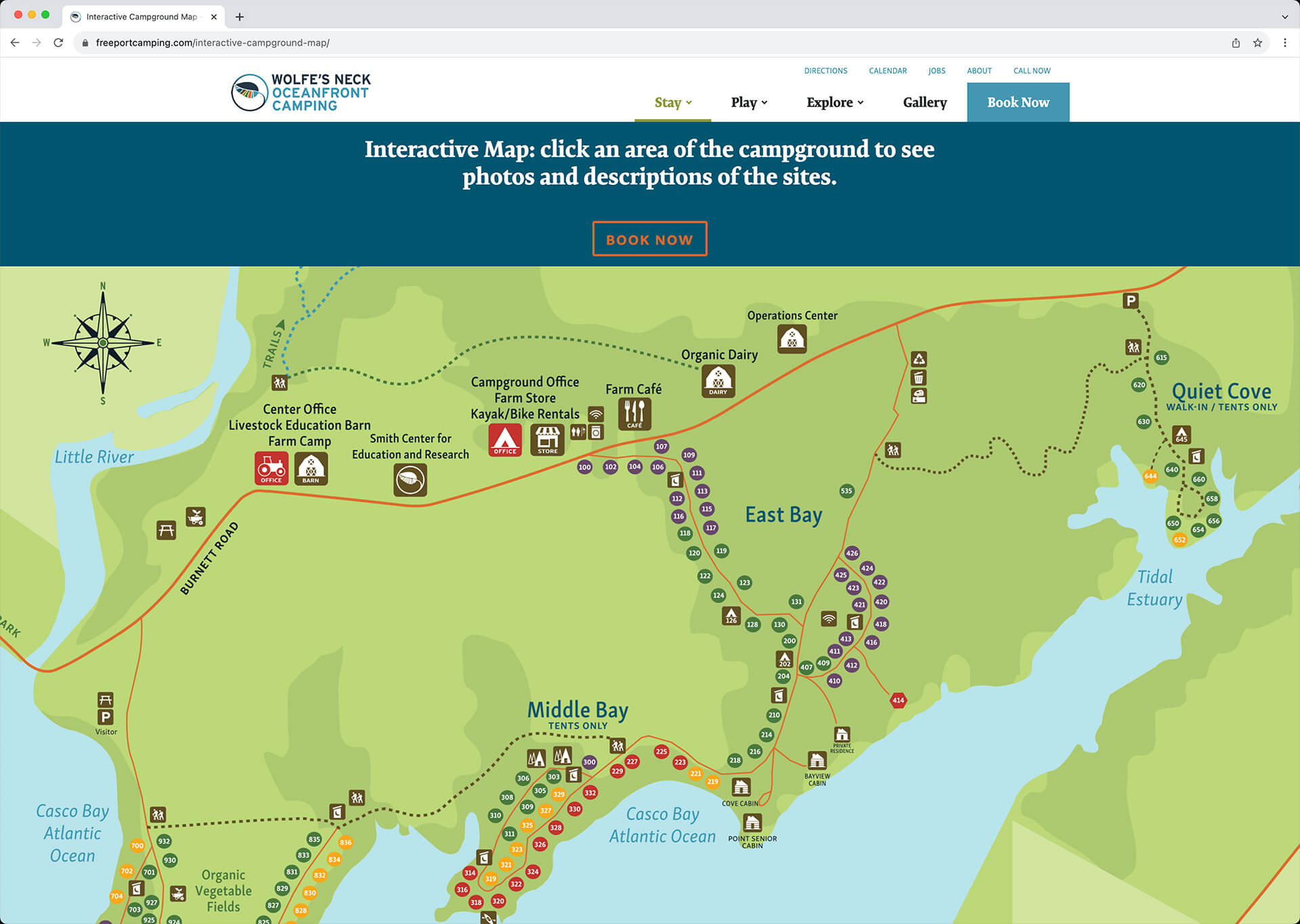 The WNC interactive maps showing amenities and locations of campsites are updated yearly. Sparks and Fuel has done both ongoing design and development to maintain the maps and update labels, icons, and rollover information.
When WNC needed help designing and visualizing their trade show booth, they turned to Sparks and Fuel. The mockups we provided not only provided  clear direction, but we also made recommendations for banner stands and popup displays.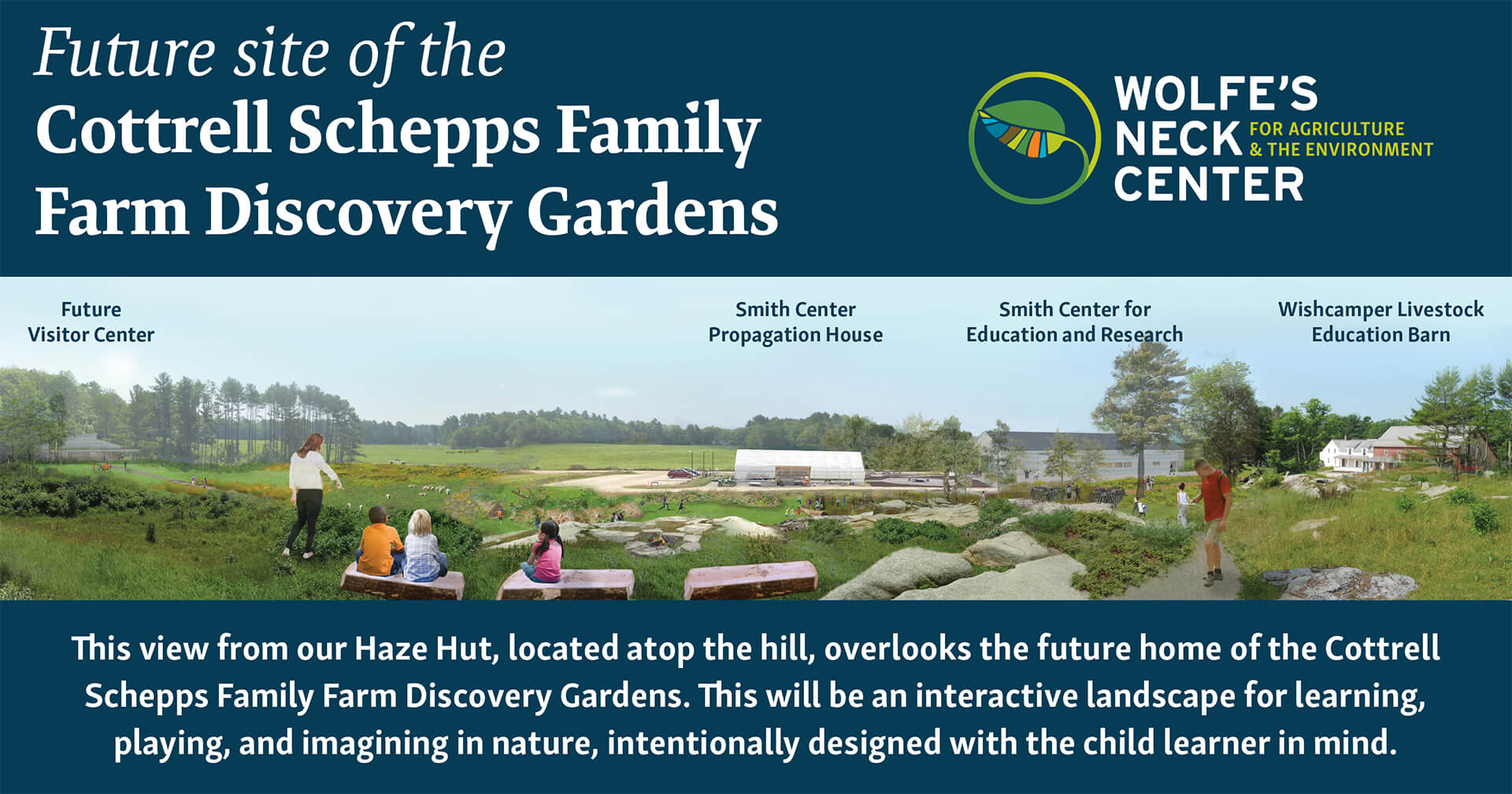 As the Wolfe's Neck Center continues its rapid growth, it will often post signs that display a representation of future development. Sparks and Fuel creates signs such as this to give visitors a sense of what is to come.